Mortgage Brokers Sherwood Park, Alberta
Sherwood Park Mortgage Brokerage Firm
Need Funding?
Think Magnum Money - We are an Equifax and Filogix approved Private Lender.
You can submit to us directly through Filogix and LendDesk under the Private Lender Tab.
Magnum is a private lender specializing in residential near-prime and sub-prime 1st and 2nd mortgages in Alberta. Our funds are flexible and we can lend in situations where banks aren't able or willing
Types of Financing
1st Mortgages

2nd Mortgages

Blanket Mortgages
New Purchase

We consider at funding up to 80% with fees included in situations with good cash flow and some blemishes on their credit in major centres. Around 65% with fees included for mortgages in small towns and rural deals we would cap out at 50-55% LTV.

Reno/Construction Flip

We can finance 100% of the new purchase with additional security by way of blanketing their principal residence, revenue properties or some other form of adequate additional security. This allows all available cash to be used for the renovation which could result in a quicker sale or higher price.

Refinance/Equity Take Out

With a story that is reasonable and a deal that makes sense we will consider all deals around 70% LTV. Other purposes such as: business start ups/investments, divorce & bankruptcy settlements, are on a case by case basis to meet the needs of the borrower.
Lending Rates

Lending Areas

Legal and Broker Fees

Loan Terms

Commitment Periods & Application Turnaround
We offer 1st mortgages to 80% starting at 7.25% with fees starting at 2%
We also offer 2nd mortgages to 80% with rates starting at 10.95% and fees as low as 4%
Lending Areas
We lend all over Alberta in urban and rural locations regardless of the size of the community or remoteness.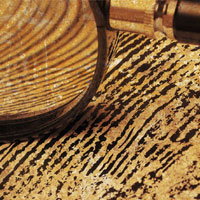 Legal and Broker Fees
1st & 2nd Mortgage fees to Magnum are outlined on the "Lending Rates" tab. Both are negotiable based on increase in rate for Small towns and obscure locations. Fee structure for Major Centers is also provided on the"Lending Rates" tab.
Borrower is to pay legal fees, (approximately $1,600 plus $300 for title insurance) and broker fees out of disbursements. The appraisal is to be paid upfront.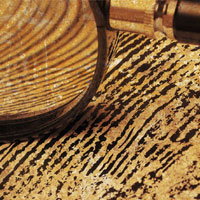 Loan Terms
Interest Rate is a minimum of 4.95% on 1st mortgages and 7.95 on 2nd mortgages both compounded semi-annually.
1 Year terms
Interest-Only Payments
No Pre-payment Penalty: Fully open mortgages that can be prepaid at anytime
Payment options: Pre-authorized debit withdrawal / Post Dated Cheques: Monthly payments
Commitment Periods & Application Turnaround
We strive for turn around time within an hour of receipt of the application during regular business hours if all necessary information is provided upon submission. Our commitments will be open for acceptance as long as necessary and ask that you please let us know when a deal won't be going forward. Once we have received all the necessary documents we will let you know as soon as we have instructed our lawyers.
Please provide us with the client's lawyer information before hand. Our lawyer will then forward all the documents to the borrower's lawyer for execution.
Top